Hearing Aid Brands
What are the best hearing aid brands?
Are you finding it difficult to compare the different hearing aid brands on the market? You're not alone. At Hearing Choices we work with the leading hearing aid brands and together with our partner of network clinics located around Australia will help you find the very best hearing aid to suit your lifestyle, budget and hearing loss. Choosing a hearing aid brand or model doesn't have to be confusing, a hearing choices consultant can help guide you through different options no matter your needs or budget. We have some of Australia's most competitive prices and offer a 45 day risk free trial for all hearing aids purchased through Hearing Choices. If you need more information or advice, please contact us today on 1300 848 335 or fill out the form on this page and a hearing choices consultant will be in touch within a matter of minutes. There are 9 major hearing aid brands and over 1000 devices currently on the market. So what are they? We have put together a comprehensive list of hearing aid manufacturers and their latest model to help you select the very best hearing aid.
 The Top Hearing Aid Brands
Hearing Choices provides advice about the best hearing aids available today. By purchasing a hearing aid through Hearing Choices you can save up to 40% compared to the average retail pricing on all the leading hearing aid brands.
Our pricing is completely transparent and we aim to have some of Australia's most competitive hearing aid prices. All hearing aids sold through Hearing Choices come with local care from a trusted partner Audiologist as well as a 45 day trial period with a money back satisfaction guarantee.
Our network of pre-vetted and trusted Audiologists are located Australia wide.
If you need a second opinion, or are looking for advice about the latest hearing aids on the market give us a call on 1300 848 335 or contact us through our website or livechat. We are work with all the leading hearing aid manufacturers and provide advice based on your lifestyle, budget and hearing loss.
These are the main hearing aid brands.
---
---
Like Phonak, Unitron is owned by the Sonova group and is a Canadian company.
Patients love Unitron as they can use their flex trial system to easily test different technology levels and upgrade their technology as required.
The Moxi Now is the worlds smallest Wireless RIC device, you need to see it to believe it.
Unitron's Latest Hearing Aid
---
Widex is based was founded in 1956 in Denmark and has representation in over 100 countries. It is still owned by a relative of the original founders.
Widex claims to have around 10% global market share of the hearing aid market.
Widex now includes it's Zen tinnitus management system on most of its devices and is known for being one of the leaders in this area.
The company targets its devices at active people and those looking for connectivity with the iPhone.
Clinics in Australia: Bloom Hearing
Widex's Latest Hearing Aid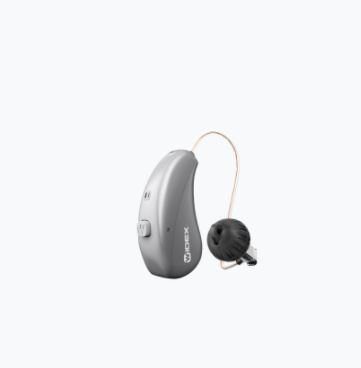 ---
Oticon was founded by Hans Demant and is now owned by the William Demant Group
The Oticon OPN was the world's first Internet of thing hearing aids.
Oticon is the leader in connectivity and wireless streaming and are known for inventing the very first digital device
Clinics in Australia (William Demant): Audioclinic,Adelaide Digital hearing clinics Hearing Life and Western Hearing
Oticon's Latest Hearing Aid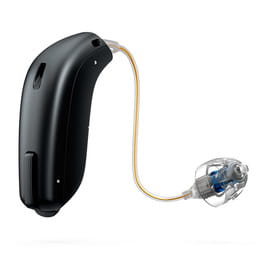 ---

---
Hansaton was founded in 1957 in Germany
It is a recent arrival to Australia and is owned by Sonova, who also own Phonak and Unitron.
One of the first to come out with rechargeable hearing aids.
Hansaton's Latest Hearing Aid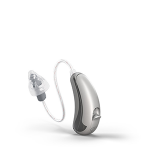 ---
Starkey was founded in 1967 and is an American hearing aid manufacturer
They own a number of brands including, Starkey, Audibel and NuEar.
They were the first company to introduce In the Canal hearing aids which were famously worn by Ronald Regan!
Starkey has a foundation which operates around the globe and distributes hearing aids to those in need.
Clinics in Australia: IHear
Starkey's Latest Hearing Aid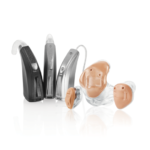 ---
Phonak was founded in 1947 and is now owned by Sonova, it is a sister company of Unitron.
Phonak was one of the first company's to launch rechargeable hearing aids and also has a cochlear implant division.
Autosense OS automatically adjusts your hearing aids to suit your listening environment on the fly.
One of the worlds most popular hearing aid brands.
They are one of the leaders in hearing aids for children.
Clinics in Australia: Connect Hearing
Phonak's Latest Hearing Aid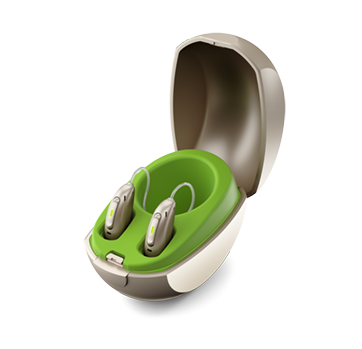 ---
Resound was founded in 1943 and has representation in over 80 countries, it is part of the GN ReSound Group.
Resound strives for innovation and is constantly pushing the boundaries on what is possible with hearing aids.
They have a proprietary 2.4 GHz technology for better speech understanding.
Resound's Latest Hearing Aid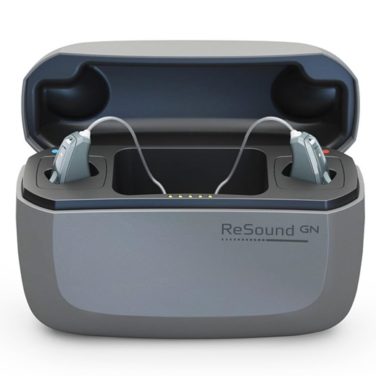 ---
Bernafon was founded in the second world war and is part of the William Demant group.
Bernafon offers quality devices at slightly lower prices than the other manufacturers and therefore their devices are perfect for first time users or those looking for a more budget option.
Bernafon's Latest Hearing Aid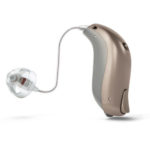 ---
Siemens was one of the first manufacturers of hearing aids way back in 1913.
The Siemens hearing aid division was bought out by Sivantos in 2015.
Siemens was one of the first to integrate Bluetooth into their devices.
The Signia range of devices are excellent at identifying speech and reducing any background noises.
Siemen's Latest Hearing Aid

---
The Best Hearing Aid Brands
Hearing Choices is one of Australia's best resources to find all the information you need about the top hearing aid brands. Hearing aids can be a personal choice, your Audiologist should choose the best fit for your specific needs. Australia has access to all the leading hearing aid brands so no matter what your hearing needs are there will be a hearing aid for you. All the hearing aid brands listed on this page are top tier brands and cater for all lifestyles and levels of hearing loss.

Browse our site and you can view all the top brands and models of hearing aids. You can call us or submit a contact form and one of our phone consultants will be in touch to provide preliminary advice about the hearing aid brands and arrange an appointment with a partnered Hearing Choices audiologist.
Only after a thorough examination and fitting session will you be able to choose the top hearing aid brand for you.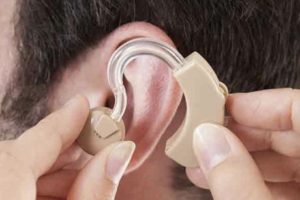 Patients with hearing difficulties are lucky that there are a wide range of hearing aid brands to choose from in Australia. Furthermore, patients who are seen by Hearing Choices experts have the luxury of choosing from any brand or manufacturer they like.
Some industry operators have agreements in place with leading hearing aid manufacturers to only sell their products.
While most hearing aid brands do the job of improving hearing, some brands have added features such as bluetooth or drowning out noise.
Having freedom of choice of hearing aid brand is always better for the consumer.
Hearing aids are a significant investment and therefore choosing the right brand is important. Hearing Choices's consultants and partner audiologists will do their best to find the perfect fit for you.
Hearing Aid Prices Guide
Hearing Aid Prices In Australia start from around $1,350 for entry level devices until $4,000 for premium devices. Prices of hearing aids from the leading brand depends on the model, technology and style of hearing aid chosen. At Hearing Choices you can save up to 40% on all the leading brands.
What Is The Best Hearing Aid Brand?
There are a number of hearing aid brands and manufacturers and each company has their own slight difference or point of comparison. While we're committed to providing customers with choice and the most advanced hearing technology available, there is no "best" hearing aid brand as it all comes down to a matter of comfort or preference.
As mentioned above there are some brands that are more suited to helping you hear in noisy environments such as the workplace, there are also other hearing aid brands that sync with personal devices such as mobile phones. The best hearing aid for you will match both your unique lifestyle and the hearing loss symptoms affecting you.
Whichever is the right product for you, we won't just help you find it, we'll also ensure you're fitted by an expert so you're comfortable right from the get go.
What are the biggest hearing aid brands?
This is a difficult question to answer but some of the most notable hearing aid manufacturers include, GN Resound, Siemens, Unitron, Widex, Bernafon, Sonic, Starkey, Phonak & Oticon.
Cochlear is also a well respected brand that many have heard of but unlike the others they specialise in physical implants designed to help you regain your hearing rather than an external device.
Like in most industries, new players come and go but the manufacturers listed here have stood the test of time. Most reputable audiologists will recommend to you a product made by one of these companies.
Where Are My Hearing Aids Manufactured?
Hearing aids are manufactured in a number of different countries around the world. For instance Phonak is headquartered in Switzerland, Oticon is based in Denmark with Starkey and Sonic hearing aids originate out of the United States. Siemens devices are manufactured in Germany and Unitron are made in Canada. We highlight where hearing aids are sourced from in greater detail on our individual brands pages.
Interesting Facts About Hearing Aid Manufacturers
While it seems like there is plenty of competition in the world of hearing aids, in recent times a lot of acquisitions have taken place meaning certain companies have a larger market share than you might have originally thought.
For example, did you know Unitron and Phonak are essentially the same company? Unitron and Phonak are owned by Swiss based umbrella company Sonova.
Oticon, Sonic and Bernafon hearing aids all come from the same place too as they are owned by parent company William Demant group. Starkey, Siemens, GN Resound and Widex are still independent
More Information About Hearing Aid Brands
At Hearing Choices we aim to have as much information about hearing devices available on our website. However, due to technology evolving really quickly, sometimes the information found here may be slightly out of date. We aim to update the information found here frequently in order to keep consumers informed.
Hearing aids are expensive and similar to purchasing other items of similar price, a lot of time should be spent researching and evaluating the different types of products available on the market before purchasing.
Our goal is to provide customers with as much valuable information as possible, all available in the one place. If you can't find what you're looking for on our website, please get in touch either via the many contact forms by live chat or call us on the number above. Your feedback is greatly appreciated.
[gravityform id="9″ title="false" description="false" ajax="true"]
Hearing Choices Brands is rated 4.8 with 19 reviews.