Oticon Hearing Aid Prices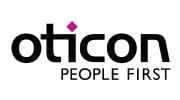 Founded in 1904 in Denmark by Hans Demant, a man whose wife had a hearing loss, Oticon is a hearing aid manufacturer that has set the benchmark in hearing aids with their innovative designs and "People First" principle that is evident in all their devices and reminiscent of the origin of the brand.
Oticon hearing aid prices begin at $1,800 for Standard technology hearing aids, with the Premium technology devices being retailed for $4,040. Purchasing Oticon hearing aids with Hearing Choices, you are being guaranteed a trial period of 45 days, and competitive pricing that includes the satisfaction and care that cannot be found elsewhere. This additionally includes the care from an audiologist from partner clinics around Australia.
The Oticon hearing aids that are available at Hearing Choices include the Oticon Opn series, Alta 2, Nera 2, and Ria 2. The technology levels range from Standard to Premium, with each level boasting a different price point.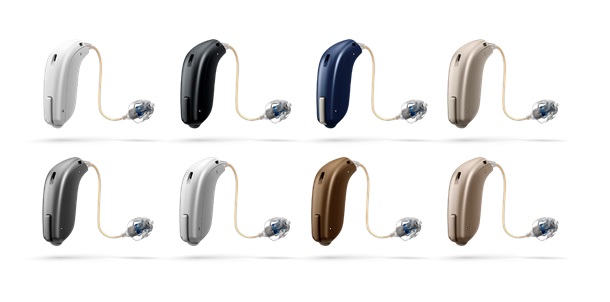 The Opn Series is available in three different technology levels, and thus prices. It is a miniRITE
model that has Bluetooth connectivity, and the option of a rechargeable battery
 The Alta 2 comes in both BTE and RITE styles, and is a premium level hearing aid. It is ideal for
those with active lifestyles and dexterity issues.
The Nera 2 comes in a range of styles, including BTE and RITE, and is a mid-level hearing aid that
still provides the user with superior sound quality.
 The Ria 2 is a standard level hearing aid that provides all that you need from a hearing aid. It
comes in a range of styles and shades, perfect for personalising to your preferences.
How much are Oticon Hearing Aids?
Oticon hearing aid prices are based on the technology level, all of which are different. This means that you have the control over not only how much you are paying for your hearing aid, but what features you will have access to. If you are unsure of what technology level to choose, or Oticon hearing aid prices, please contact us for an exact quote.
Standard Technology Level
Oticon's standard technology level is the 3, and provides the user with 48 channels and 12 fitting bands. It includes the standard versions of Spatial Noise Management, OpenSound Navigator, and SpeechGuard LX. The features that are present in all technology levels, including the standard include; Wind Noise Management, Soft Speech Booster LX, Binaural Coordination, Binaural Operation, Transient Management, Feedback Shield LX, Manual Adaption Manager, and Auto Adaption Manager.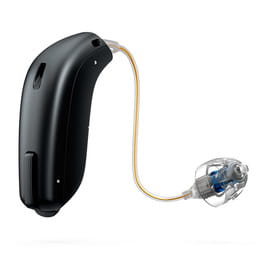 Advanced Technology Level:
Oticon's advanced technology level is the 2, and provides the user with 48 channels and 14 fitting bands. Additionally, it includes the advanced versions of the Spatial Noise Management, OpenSound Navigator, and Speech Guard LX. It has all of the features of the 3, as well as Binaural Processing and Extended Bandwidth, both of which are absent from the 3.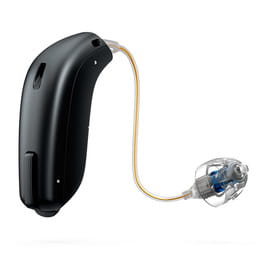 Premium Technology Level:
Oticon's premium technology level is the 1, and provides the user with 64 channels and 16 fitting bands. It has the premium versions of Spatial Noise Management, OpenSound Navigator, and SpeechGuard LX. There is only one feature that is unique to the premium level. This feature is the Extended Bandwidth, which boost high frequency sounds for more crisp and bright listening experiences, especially with music.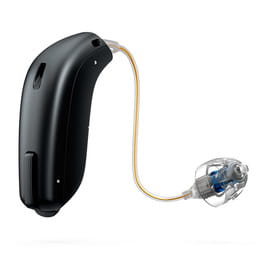 Price of Oticon Hearing Aid Accessories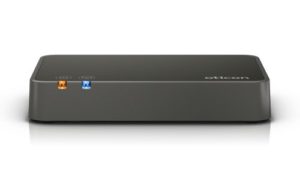 Oticon has a number of wireless accessories to connect their hearing aids with a number of different devices or that allow you to make adjustments to your hearing aids using a wireless remote. The Oticon Wireless remote control 2.0 retails for $225 and allows you to adjust the volume or the program of your hearing aids discreetly. If you want to stream your TV directly to your hearing aids, you will need the Connectline adapter which starts at $250. Hearing choices can help you pick the right technology for your Oticon hearing aids at the best prices to ensure your aids can connect with whatever devices you need.
Choosing a Oticon Hearing Aid?
Oticon provides customers with various options; including styles, technology, and shades, allowing their customers to choose the hearing aid that best suits their preferences and hearing loss. When choosing an Oticon hearing aid, it is important that you consider why you need a hearing aid, and when and where you notice you hearing loss most. The features in a hearing aid for those with more active lifestyles are going to vary when compared to a hearing aid that is for those who only require it for quiet environments. Consider your budget and what features will assist you most. To reiterate, Oticon hearing aid prices are influenced more by the technology level chosen than the model. There are various factors that affect the success of your hearing aid, so to ensure this success, make sure you choose a hearing aid that provides benefits.
Why choose Hearing Choices?
When you make the decision to buy hearing aids and accessories from Hearing Choices, you are paying not only for the device itself, but a consultation with a qualified audiologist anywhere in Australia. Furthermore, you are paying for the continuous care of your hearing aid to ensure that it is always working and benefiting you. If you find that the hearing aid you chose does not give you the performance you require or like, Ozen provides a 100% 45-day money back guarantee, so you can always come back and try a different hearing aid. The hearing aid you choose is additionally covered by a 3-year manufacturer's warranty.
Contact us on 1300 421 522 today for a free, no obligation consultation with a qualified consultant for advice or queries. The full price list of Oticon hearing aid prices can be found below, as well as through a quote over the phone with an Hearing Choices consultant.