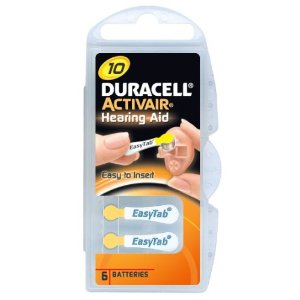 Duracell Activair Size 10 Hearing Aid Batteries
Duracell Activair 10 Size 10 hearing aid batteries outlast most others by 1-2 days. The tabs are much easier to use, well packed and will certainly fit in your pocket!
Out of stock
Buy hearing aid batteries online with Hearing Choices at
Australia's best prices!
We offer FREE, fast shipping and a 100% guarantee on our products so if you're not satisfied return the products to us for a full refund!