Affordable Hearing Aids
When choosing your perfect hearing aid, it is unquestionable that the factor that holds the most power is your budget. While it can limit your choices, it can also allow you to find a hearing aid that works well, without having to break the bank. By buying your hearing aids with Hearing Choices, your hearing aids will seem even more affordable and worth every cent.
Manufacturers understand that not everyone can afford premium hearing aids, therefore they base their prices on different technology levels. As the technology level decreases, as does its number of features that are included.
However, basic technology levels still contain the important features required for a hearing aid to provide benefits.

This means that even if you choose to buy a more affordable hearing aid, it does not mean that you will not find it helpful or beneficial. That being said, your lifestyle will have an effect on the effectiveness of affordable hearing aids.
For example, due to the lack of features for noisy background environments, if you have a busy and loud lifestyle you may not benefit as much as someone with a quiet lifestyle.
Top Affordable Hearing Aids
ReSound LiNX 3D 5 : a hearing aid that allows you to use them as wireless headphones, you will be using these hearing aids to stream everything. These hearing aids are optimal for identifying speech in noise by being 40% better than other premium hearing aids. The ReSound LiNX 3D 5 can be controlled by the ReSound Smart 3D app. It is available in custom, receiver-in-ear (RIE), and behind-the-ear (BTE) styles.
Phonak Audéo Direct B50: these Made for All hearing aids can stream directly to any phone with Bluetooth 4.2 wireless technology in order to stream your phones calls straight through your hearing aids. You do not even have to have your phone on you to answer calls. If used in conjunction with the Phonak TV Connector, you can use your hearing aids to stream your favourite television shows or movies. The Phonak Audéo Direct B50 runs on Phonak's AutoSense OS operating system, meaning that your hearing aids will automatically adjust depending on your environment.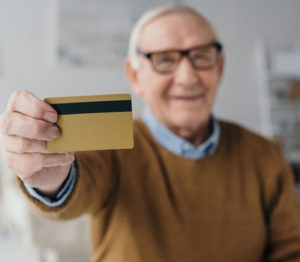 Affordable Hearing Aids for Seniors
When it comes to finding a hearing aid that will be easiest for you to use due to your age, there are various factors and solutions that can be found. Age-related factors that can affect which hearing aid you choose include manual dexterity, vision, and cognition. For manual dexterity issues, an excellent solution is automatic and rechargeable hearing aids.
This is because you will no longer have to worry about working with small controls, and attempting to put in small batteries. Hearing aids that are compatible with remote controls are also an excellent solution for dexterity and vision issues. There are also a number of subsidies and discounts available for pensioners under the OHS voucher scheme as well as further rebates available if you have private health insurance with hearing aid cover. 
Unitron Moxi Rechargeable 700: using the Unitron Tempus platform, these hearing aids allow for automatic analysis and adjustment of your hearing aid settings depending on your environment. This hearing aid is the smallest rechargeable hearing aid, meaning you can have the discreetness you desire without having to worry about the small batteries. Designed with a telecoil and a push button, using this hearing aid is very easy. All you need to do is charge for 5-7 hours, and you will have 24 hours of performance. You can also use disposable batteries if you wish.
Phonak Audéo B50-R : providing 24 hours of use with the built-in lithium-ion battery with only a 3-hour charge, this hearing aid is perfect for those whose lives are busy and active. By having a larger design compared to other Audéo B50 devices, it continues to be a perfect hearing aid for those with manual dexterity issues. It runs of Phonak's AutoSense OS operating system, meaning that you will get automatic and beneficial adjustments to your hearing aids depending on your environment.
Affordable Digital Hearing Aids
Oticon Opn3 MiniRITE: this hearing aid is said to process sound 50 times faster than others, making it a hearing aid that closely mimics how natural hearing works. The MiniRITE style is discreet, while still having a push button for changing volume and programs. There is very little difference compared to the other technology levels, meaning that you will get almost all of the benefits provided by the premium for much less. Furthermore, this hearing aid is Made for iPhone, meaning that you can stream audio from your phone directly to your hearing aids.
Advanced Affordable Hearing Aids
Widex Beyond 220: Widex's Made for iPhone hearing aid, the Widex Beyond allows you to stream audio directly to your hearing aids. Furthermore, you can use the BEYOND app to adjust the settings of your hearing aids, as well as templates for specific environments that you can use when you return. This hearing aid is also perfect for those with active lifestyles as it provides 30% better understanding of speech in wind.
Affordable Hearing Aids Online
Purchase your hearing aids at Hearing Choices and you will not only receive the cheapest prices, but many other benefits. If you have a written Australian quote, we are able to provide a 5% price guarantee. The price you pay for your hearing aids also includes a consultation with a local and qualified audiologist that will be able to guide you through the process of fitting a hearing aid. You will have a 45-day trial period, and if you are unsatisfied, Hearing Choices has a 100% money back guarantee.
Contact us on 1300 848 335 today for a free, no obligation consultation with a qualified consultant for queries or a quote of hearing aid prices.