Best Hearing Aids 2019
Below you can find some of Australia's best hearing aids on the market today. This list is in no particular order, ultimately the best device for your depends on your specific needs which include your lifestyle, budget and level of hearing loss.
A Hearing Choices consultant will be able to provide guidance and advice on the different options available through our network of pre-vetted clinics around Australia.
The best hearing aid is different for everyone and really depends on your type of hearing loss, what type of lifestyle you lead and most importantly the expertise of the hearing care professional fitting the device. By going through Hearing Choices not only do you get Australia's best prices on these hearing aids but you also get access to our network of pre-vetted hearing care professionals who can expertly fit your device, provide counselling and help you with any issues on your journey to better hearing. Give us a call on 1300 848 335 for advice.
1. Resound Quattro
Why We Like It
Excellent clarity in noise, especially for speech.
Best in class rechargeable batteries.
Made for Iphone which means you can stream calls and music directly to the hearing aid.
The Resound smartphone application gives you excellent control over the hearing aid functions and provides world class telehealth options.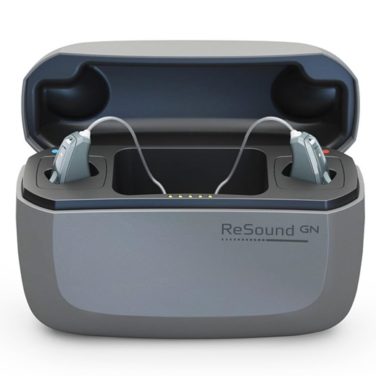 2. Widex Evoke
Why We Like It
First hearing aids powered by artificial intelligence which learn your preferences over time and improves the hearing aids performance.
Excellent all round performance in noise.
Made for iPhone and are especially good for streaming and listening music.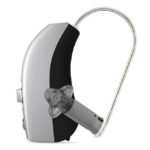 3. Unitron Moxi All
Why We Like It
The Moxi Tempus Now is one of the worlds smallest RIC device and is incredibly discreet.
The Tempus platform offers excellent all round performance in noise and are great value for money option
The unique Unitron Flex program means you can easily trial multiple technology levels to ensure you are getting the best technology for your listening needs.
The Moxi All is the first hearing aid that streams to both iPhone and Android and can be upgraded to rechargeable batteries..
4. Oticon OPN S
Why We Like It
With the new advanced Velox S chip for improved speech understanding in noise with reduced listening effort
Including the benefits of BrainHearing and OpenSound Optimiser for feedback prevention
Fast, reliable lithium-ion rechargeable solutions, for a full day of power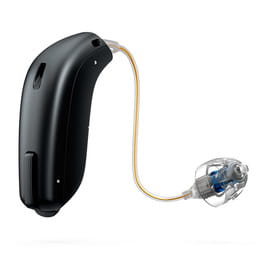 5. Phonak Audeo Marvel
Why We Like It
Phonak's brand new Autosense OS 3.0 system means less manual adjustments and seamless automatic adjustments depending on your listening environment.
The Phonak Marvel allows connectivity with both for iPhone and Android.
Excellent directional microphones for noise cancellation in noisy listening environments.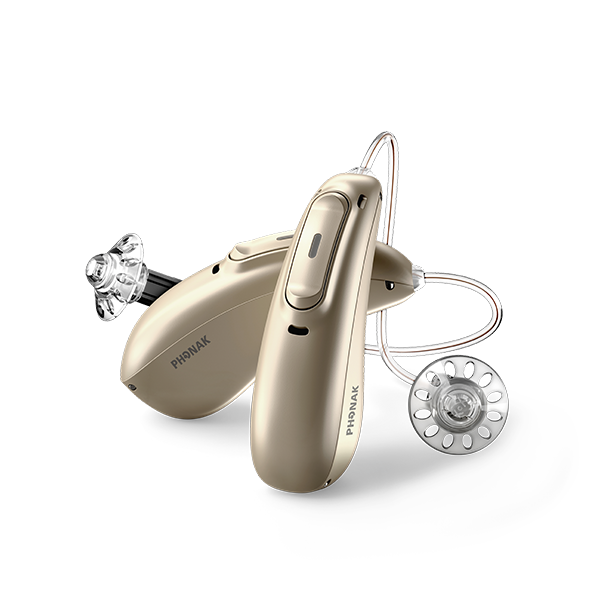 What Main Features Should I Look For?
Best Styles
The two main styles of hearing aids are those that go in the ear, and those that go behind the ear.
In the ear styles can range from the tiniest, most invisible hearing aids that are worn inside the ear canal, to the larger low profile hearing aids that can be seen in the bowl of the outer ear.
Behind the ear styles are available for those patients who find that wearing a hearing aid inside of the ear is uncomfortable for them. They also range in size and style, and are the style used most often for those with severe or profound hearing loss. Each style of hearing aids has its own advantages and disadvantages for you to consider when choosing the best hearing aids for you
Best Technology
Another important consideration when choosing the best hearing aid to fit your needs is the technology in the hearing aid itself. While there are many basic models of hearing aids to choose from, technology has advanced to make many hearing aids more automatic and customisable.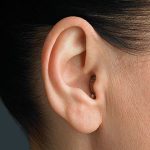 For example, many hearing aids produced today are using wireless technology to both give the wearer more control over the customisation of their device, as well as to make the two separate hearing aids operate like one device, which makes the use of hearing aids feel more like natural hearing . Some of the best hearing aids even come equipped with Bluetooth connectivity so that the hearing aid can be connected to a wireless device such as a tablet or cell phone, and those devices can send their electronic signals directly to the hearing aid for listening to music, watching videos, and of course, talking to loved ones.
What are Some of the Best Hearing Aids Brands?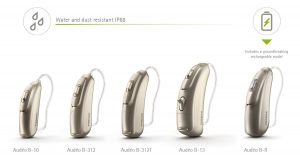 Phonak makes a few excellent models of hearing aids, including both behind-the-ear, and in-the-ear models. Both the Phonak Naida V and the Phonak Sky V for children, rest behind the ear, and are made for those with moderate to severe and profound hearing loss. One advantage of these is that they are smaller than many devices on the market, and can be fitted for those with a wide range of hearing profiles. They also make the Phonak Virto B series, which range from a small, discreet in-the-canal hearing aid that is virtually invisible to outside observers, to a larger low-profile model that rests in the bowl of the outer ear for those with more severe hearing loss.
Oticon also makes a wide range of hearing aid models for both adults and children that go both in the ear and behind the ear for adults and children. The OPN line of hearing aids gets consistently good reviews from users, and comes in a wide range of options, from those that are are barely noticeable even for the wearer, to those that rest behind the ear for wearers with more severe hearing loss.
Oticon makes some of the best hearing aids on the market.
The first step in selecting the best hearing aids for your needs is to make an appointment with an audiologist.
All the hearing aids listed on this page are considered top tier devices and are suitable of treating a wide range and type of hearing loss. Ultimately, the best hearing aid for you is the one that fits your hearing loss, your lifestyle and of course your budget.
The most important thing is to find a trusted local hearing care professional to program and fine tune your hearing aids to match your hearing loss.
The audiologists at Hearing Choices want to help you to find the  best solution for your hearing loss, and can guide you in the right direction to find what works for you individually.